CEO, Max Cybersecurity LLC
Michael A. Echols
---
Michael A. Echols CISSP, MBA
CEO Max Cybersecurity LLC, Keynote Speaker, Board Member IACI, Board Member of the University of Maryland Smith School, the Hispanic Heritage Foundation, and ICS-ISAC.
Mike spent 17 years in critical infrastructure protection and cybersecurity leadership at the Department of Homeland Security (DHS). Mike led several White House national cybersecurity and communications engagements – risk initiatives for the Bush and Obama Administration.
Mike is now an international speaker on national resilience and has authored four Forbes online articles on secure Smart technology. Mike has provided keynotes for ISACA, the Canadian Economic Forum and many national security forums. He was featured on a PBS cybersecurity special called "Roadtrip Nation." Mike is leading Max Cybersecurity in efforts to build a national culture of cybersecurity.

Mike is a previous Chairman of the Communications Sector where he led national risk assessment efforts across wireline, wireless, cable, broadcast and satellite. Mike was also the Designated Federal Official for the President's NSTAC – 30 CEO level members from Defense, IT and Comm Sector companies making recommendations to the President. Mike Chaired the Network Security Information Exchange consisting of cybersecurity experts from Canada, UK, Australia, Canada and the U.S. He also served as the U.S. Representative to the NATO CCPC.
Mike has also led his team in the cyber requirement's development for the Jacksonville Transit Authority's autonomous vehicle system. He now leads efforts for American Public Transportation Association (APTA) to develop Recommended Practices and Standards for Operational Technology.  His team recently performed cyber-physical exercises for major U.S. Ports. Max Cybersecurity is also working with DHS on the implications of 5G deployment.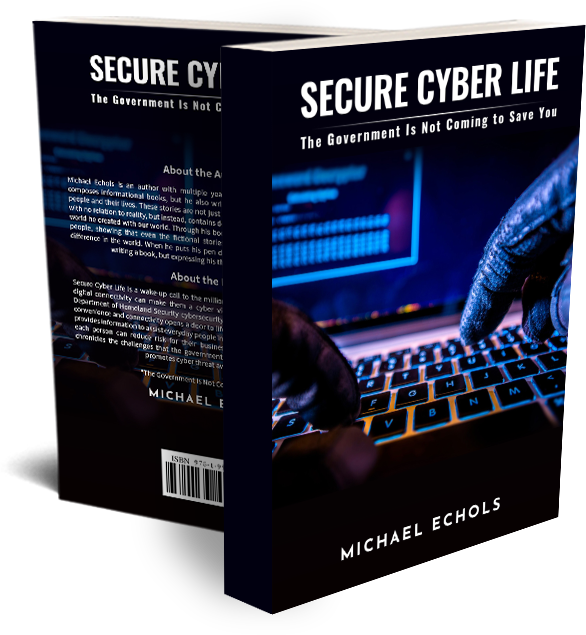 Secure Cyber Life:
---
This book is an extension of the experiences from a former Department of Homeland Security Cyber official. It's not a spoiler to say the federal government isn't going to save you in our 2020 cyber wars. The book points out that hackers have stolen billions of records in 2019 alone. No person is safe from potential identity theft or financial loss. The greatest advantage for hackers is the lack of awareness by the public. It is your data that is lost when a company is breached. The direct assault against you begins when that information from the breach is sold on the dark web. The only question left is, "whom are you going to call?" The Government Is Not Coming To Save You.